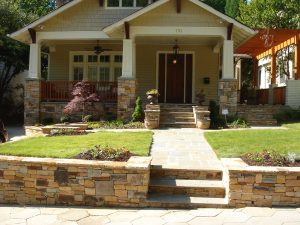 Retaining walls can help hold back an erosion-prone bank, add additional planting space, help flatten a sloped area, or just add interest to an otherwise flat yard. Retaining walls can be constructed using several different types of natural stone, wall blocks, or with large boulders.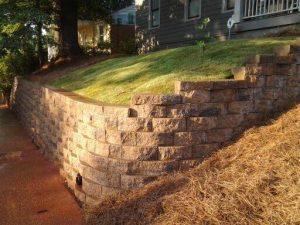 Our well-constructed walls will last for decades and when paired with the perfect compliment of plants, will add a natural architectural dimension to the landscape. Our stone walls have tremendous strength, don't rot or need maintenance like wood retaining walls do. Best of all, they're naturally beautiful and blend well with any landscape design.
You can have one of our experienced team professionals design a custom wall to meet your needs. Using top-grade materials, we can design and install your retaining wall.