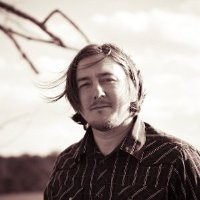 Brian is the Owner of Wilson Bros. Landscape and is a landscape design, construction, and marketing specialist. Brian's 23 years of experience allows him the vision to continually provide stellar residential and commercial landscapes throughout Metro Atlanta.  His guidance, and commitment to excellence has grown Wilson Bros. Landscape into a highly respected company which consistently ranks at the top for customer satisfaction.  With proficiency in hardscapes, softscapes, lighting, water features, turf, and design Brian leads a team of landscape professionals equipped to handle any size project.
Brian was raised in the City of San Clemente California.  While growing up in Southern California enjoying surfing and playing tennis for his Saint Margaret's High School team he never dreamed how his life would soon change.  At the age of 14 Brian learned that he had two older twin brothers who lived in Georgia, Brooks and Brent Wilson. His Brothers soon traveled to meet Brian and while there offered him the opportunity to visit and work summers at their retail plant nursery in McDonough GA.  That invitation from his new found siblings planted a seed in Brian that would soon grow into his Life's passion. At the age of 18 Brian moved to Georgia to work alongside his brothers and opened Wilson Bros. Landscape. Today Brian still enjoys surfing, competitive tennis, along with playing and writing music. He has been happily married for 8 years to his wife Anita, together they have two wonderful children, son Coen age 7 and daughter Juniper age 4.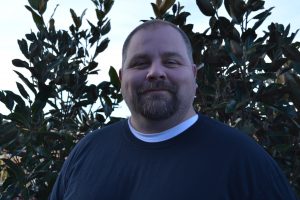 Donnie is the General Manager of Wilson Bros. Landscape and has been working with the company for almost 15 years.  His areas of expertise are CAD design, project management, and customer relations.  Donnie has the ability to design and manage any project, large or small, with a multitude of moving parts to include outdoor living spaces, kitchens, fireplace construction, sod installation, irrigation, fencing, and deck construction to name a few.  From the initial design to implementation, Donnie's insight and acumen help our clients achieve their vision of a perfect landscape.
Donnie was born and raised in Decatur, GA and attended Clarkston High School.  After high school he was accepted to Georgia Southern University where he earned a bachelor's degree in Broadcast Communications with an emphasis on marketing, advertising, and sales.  Donnie worked various jobs after college but really had a passion for the green industry which eventually lead him to the Wilson Bros. family.  Donnie has been married to his beautiful wife Tiffany for 10 years and they have a dog named Jasper.  In his free time he also enjoys an occasional round of golf and is an avid Atlanta Braves fan.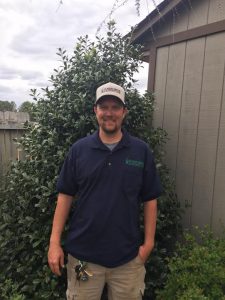 Keith is a Project Manager for Wilson Bros Landscape with a total of 22 years of experience in residential and commercial landscaping.  Keith has been working for Wilson Bros as a manager for over ten years.  From the first phone call each potential client makes to the finishing details of each job he is there every step of the way. He oversees the work of multiple installation crews on a daily basis using his knowledge of the industries best landscape materials and practices to enhance the value and appearance of each client's home.   
Keith was born in Kennesaw GA in 1977 later moving to McDonough GA at the age of two, he now resides in Jackson GA with his wife and two kids. Keith came to realize his love for landscaping at the age of 18 when he began doing small jobs for friends and family.  His budding interest soon flowered into the wealth of knowledge he has today. Keith has an Associates Degree in Business from Gordon State College.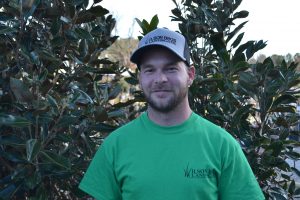 J.C. has been a part of the Wilson Bros. Family for over a decade and is currently a member of the management team for Wilson Bros Landscape.  As Project Manager with skills in design, plant, and hardscape knowledge J.C. will work closely with each client to ensure that their landscape dreams come true. The most important components of every landscape professional are honesty, knowledge, and building relationships with their customers.  J.C. has all three.
J.C. was born and raised in McDonough Georgia, graduated from Henry County High School and grew up yearning to be outdoors. Hiking, camping, and his passion for photography allows him the perfect opportunity to do what he loves. At the age of 14 he began working for Wilson Bros Nursery in customer service, moving over to Wilson Bros. Landscape as part of an install crew that would eventually lead him into project management.